Flat Cable Shielding Jacket: FRCSR Series
Lightweight, flexible cable shielding jacket effective for EMI shielding.
Easily installed on connected cables for immediate shielding against emissions or immunity noise.

Great for retrofit work.

Adhesive closure allows for quick and simple finish.

Can be applied to flat or round cables and cable bundles.

Braided grounding wire included throughout the length of the jacket.

Standard roll length is 25 meters.

Cut lengths available upon request.
Part Number:
FRCSR-15, FRCSR-22, FRCSR-28, FRCSR-35, FRCSR-40, FRCSR-46, FRCSR-53, FRCSR-66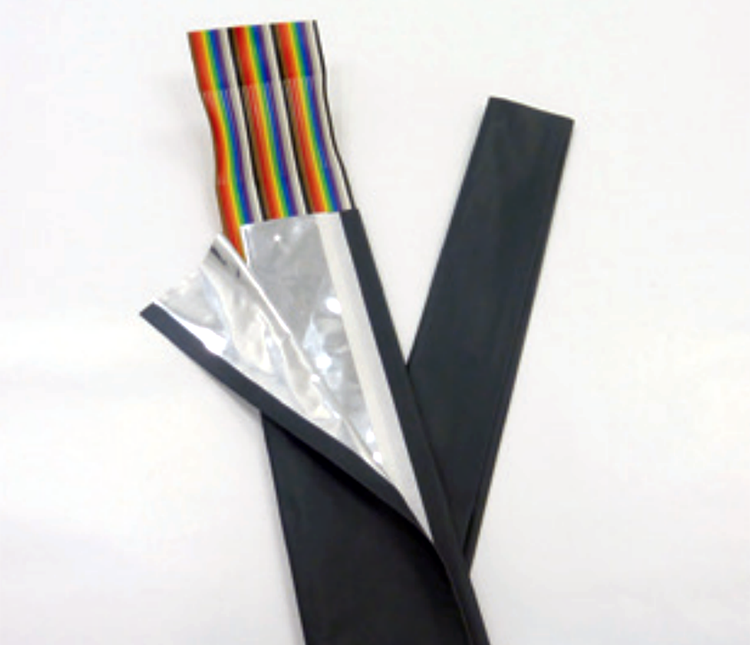 * Specifications and dimensions are subject to change without notice for product improvement.