EMI Absorber and Thermal Pad: EMPV4-F Series
Silicone-free thermal interface material with EMI noise suppression.
No siloxane outgassing concerns

Compliable material (ASKER C 40) that conforms to uneven surfaces

Excellent EMI absorber performance (μ'=13 at 10MHz)

High operating temperature from -40 ~ +110˚C

Custom profile available upon request (such as layering together with another silicone free thermal pad).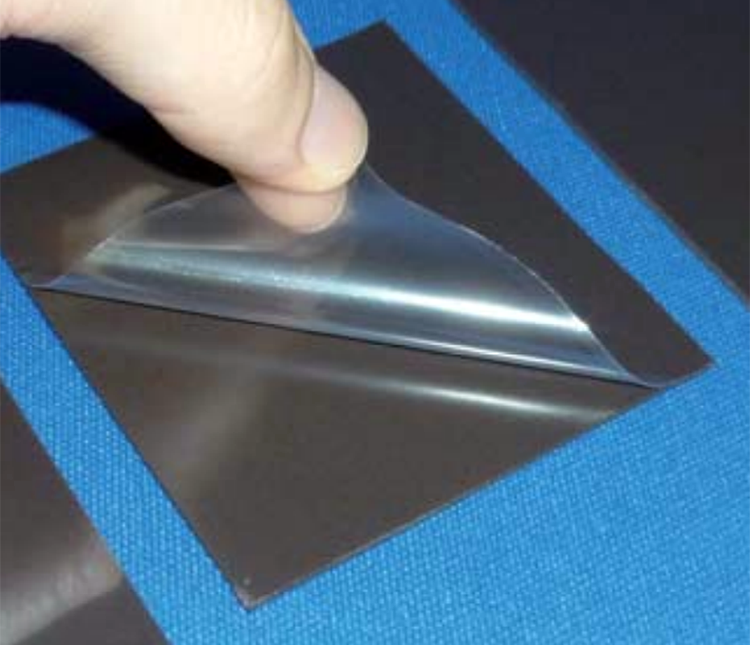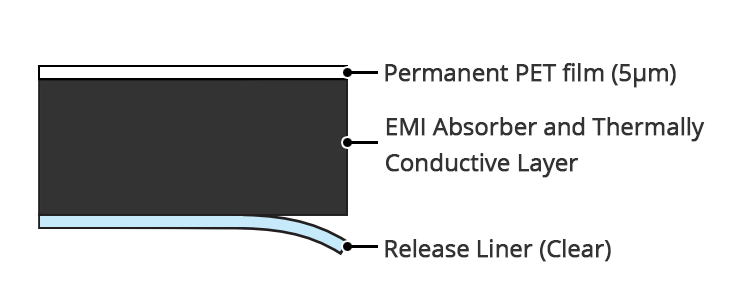 *both sides tacky available upon request
Property
Test Method
EMPV4-F
Thickness (mm)
–
1.0, 1.5, 2.0
Standard Sheet Size (mm)
–
210 x 510
Thermal Conductivity (W/m•K)
JIS R2616
Hot-wire method
1.5
ISO 22007-2
Hot-disc method
1.3
ASTM D5470
1.4
Hardness (ASKER C)
JIS K7312
40
Magnetic Permeability (μ' at 10MHz)
–
13
Volume Resistivity (Ω • cm)
JIS K 6911
1 X 10¹²
Flame Resistance
UL94
V-0 Equivalent
Operating Temperature (°C)
–
-40 ~ 110
Color
–
Black
* Specifications and dimensions are subject to change without notice for product improvement.