Thermal Heat Spreader: HSD Series
Thin and flexible heat spreading sheet for superior thermal management.
Aluminum heat spreader material with excellent thermal conductivity (221 W/m·K).

Spreads heat away from hot spots to cooler areas to prevent components from overheating.

Optional electrically insulating mylar (PET) layer can be applied upon request.

Ideal thermal solution for hot spots on space conscious applications such as mobile devices, tablets, routers, video streaming devices, etc.

Operating temperature -40 ~ 100°C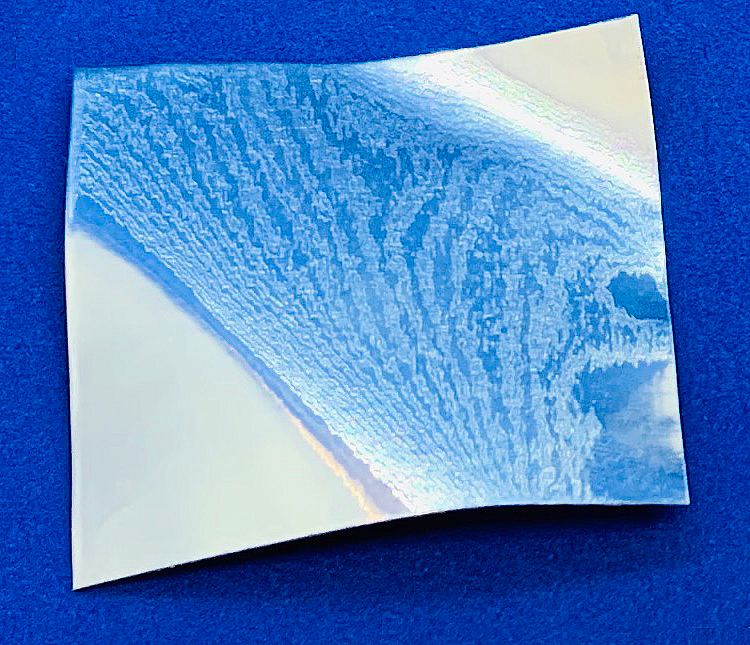 Properties
Standard
HSD-0.07
HSD-0.22
HSD-0.30
Thickness
–
0.07
0.22
0.30
Surface Thermal Conductivity (W/m·K)
JIS R 2616
(hot-wire method)
221 (Aluminum)
Peel Strength (N/25 mm)
JIS Z 0237:2009
> 6
> 16
> 11
Flame Resistance
UL94
UL510 Equivalent
–
–
Operating Temperature (°C)
–
-40 ~ 100
Heat Dissipation Effect ( Heat Distribution )

* Specifications and dimensions are subject to change without notice for product improvement.