On-board Grounding Contacts (SMT Type)
KITAGAWA INDUSTRIES America offers various applications including products compatible with automated on-board mounting (SMT grounding contacts), as well as peripherals for circuit board and cables. Our on-board contacts are all SMT (Surface Mount) type contacts, which give advantages of sophisticated structures and precision of work including:
Space-saving, grounding reinforcement at the design stage.

Effective for emission and ESD immunity reduction.

All EMC solutions can be done at the board-level, including grounding and shielding.

Specially designed to prevent warping of springs.

Easy to incorporate even where screw holes are included.
KITAGAWA INDUSTRIES America has a wide range of SMT grounding contacts (Onboard Contacts – OG Series). These are sophisticated and well-designed SMT contacts, as well as special type of contacts such as onboard plates, onboard shielding can holders, and others.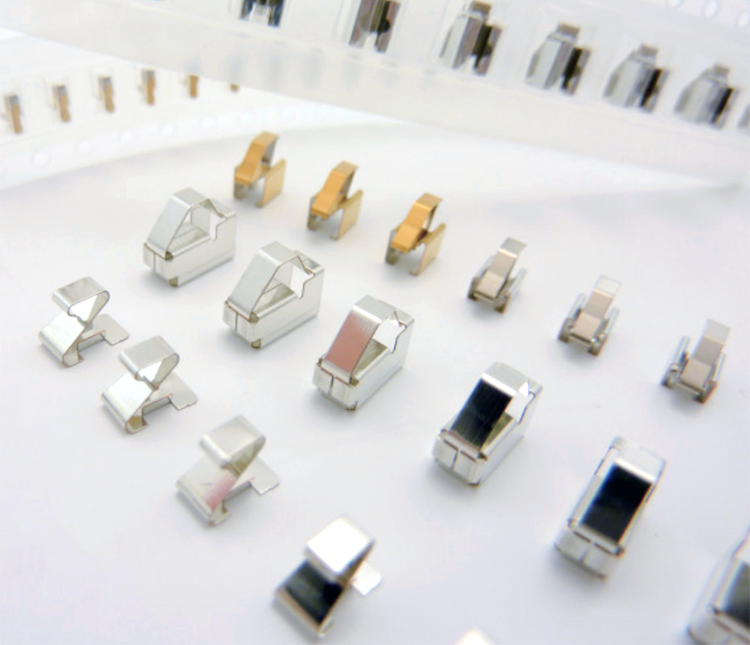 KITAGAWA INDUSTRIES America carries a large selection of onboard contacts (OG) that are excellent grounding materials for reducing EMI noise at the board level.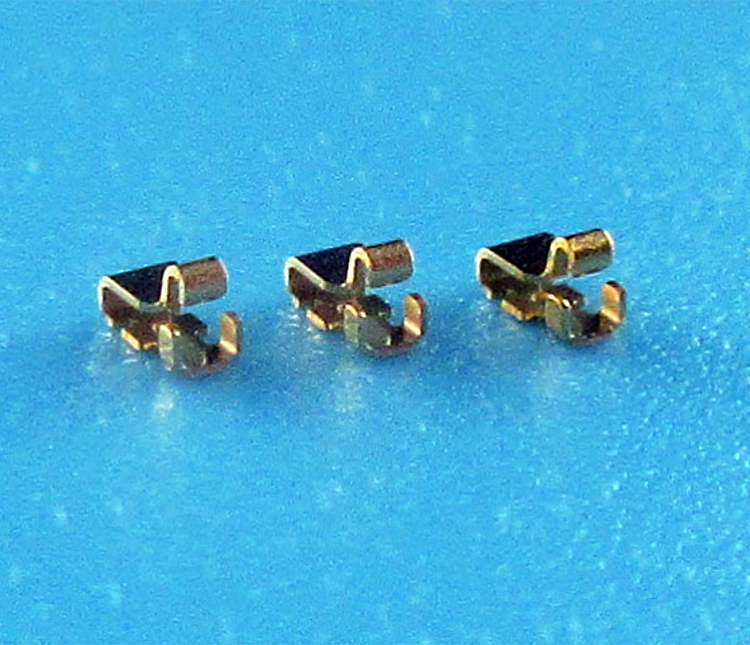 Tiny profile, board-level EMC grounding component. Compact design, great for space-conscious applications (such as smart, wearable devices).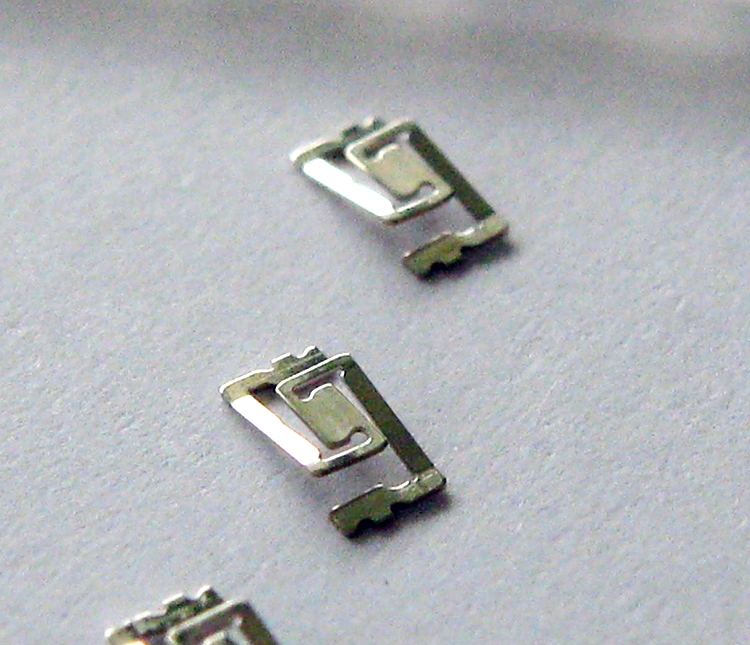 On-board grounding component designed for small gaps. Low profile contact designed for space conscious applications.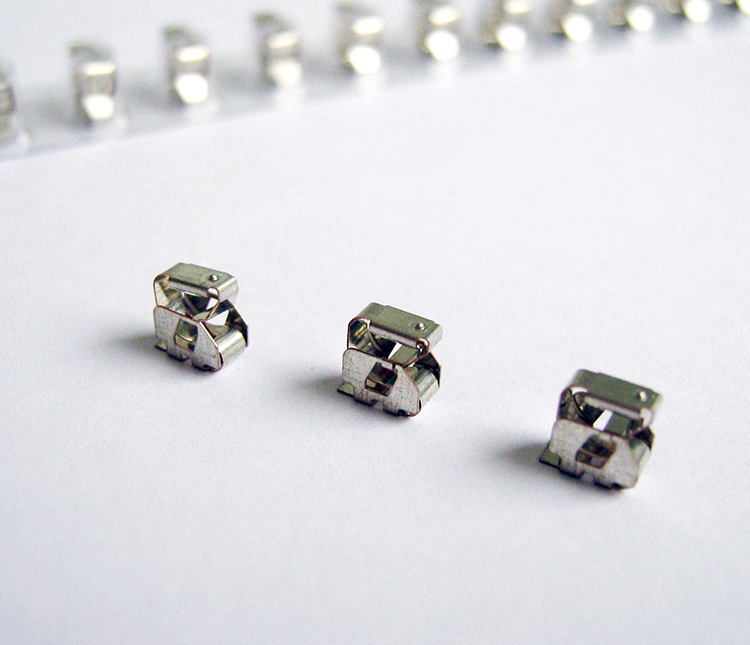 SMT grounding contact for engine compartment PCB. Spring mechanism capable of withstanding 10 million deflections caused by engine vibration.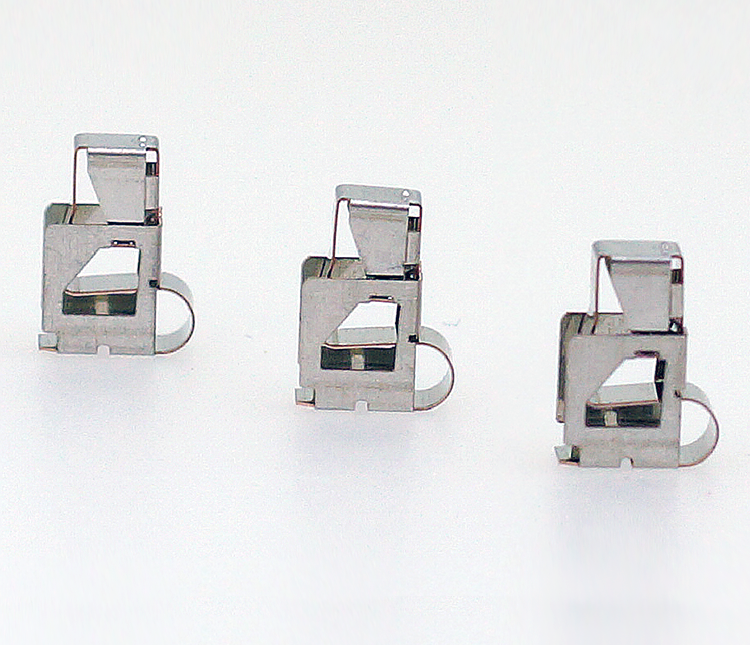 SMT-type EMC grounding contact for PCB's in engine compartments. Unique dimple design allows for continued eletrical contact.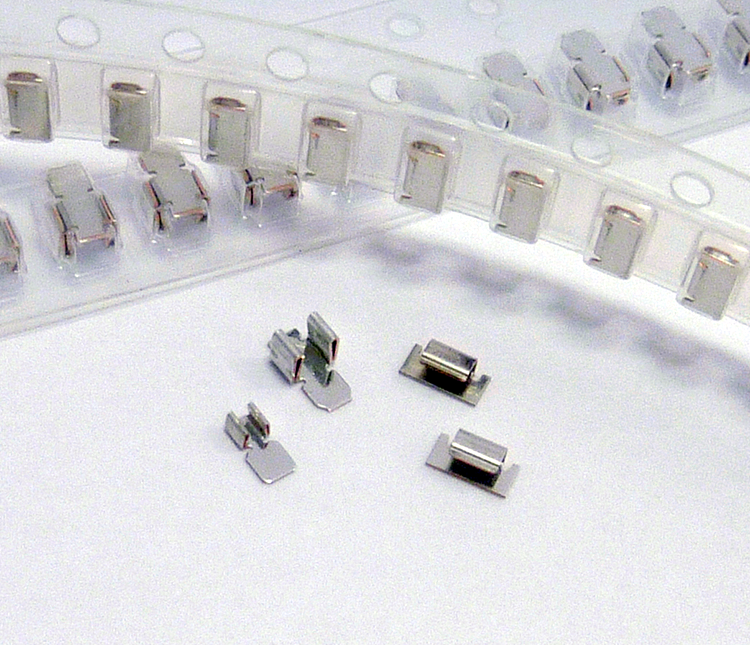 Compact cables clamps applicable to automated mounting on PC board. Board‐level wire management clamps. Available in side or top insertion.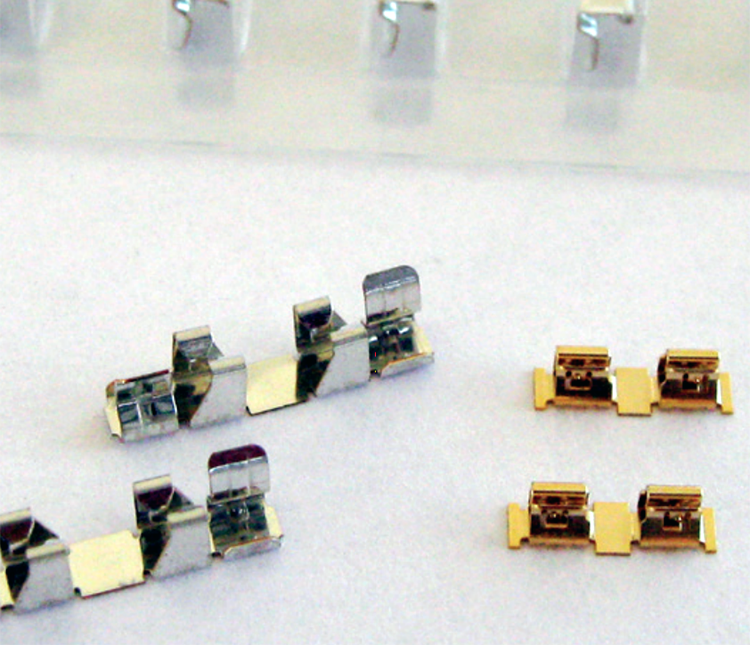 These are unique onboard contacts that act as both shielding can holders and rounding components. It can be snapped into the clips and taken off when needed.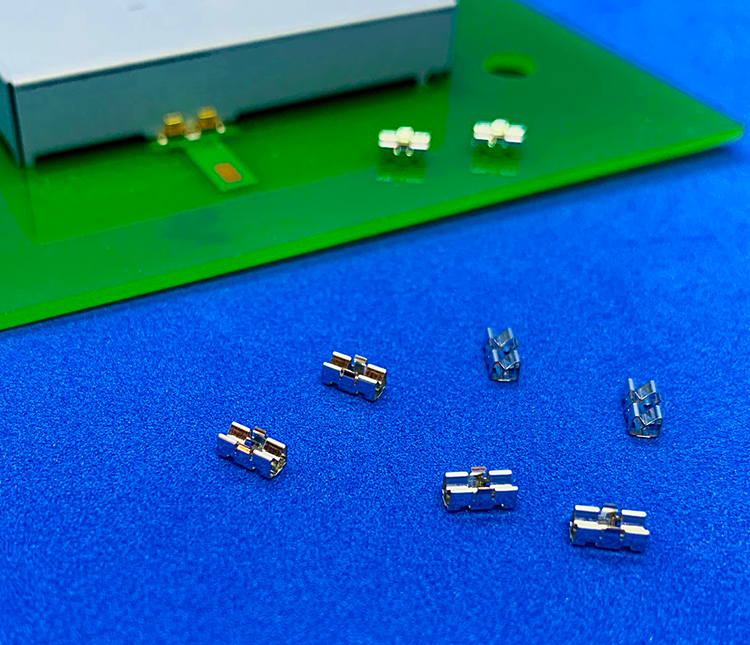 Automated mounting applicable fixture "On-Board Clip" for shielding can. Multi-point GND is provided to shielding can and reinforced shielding performance.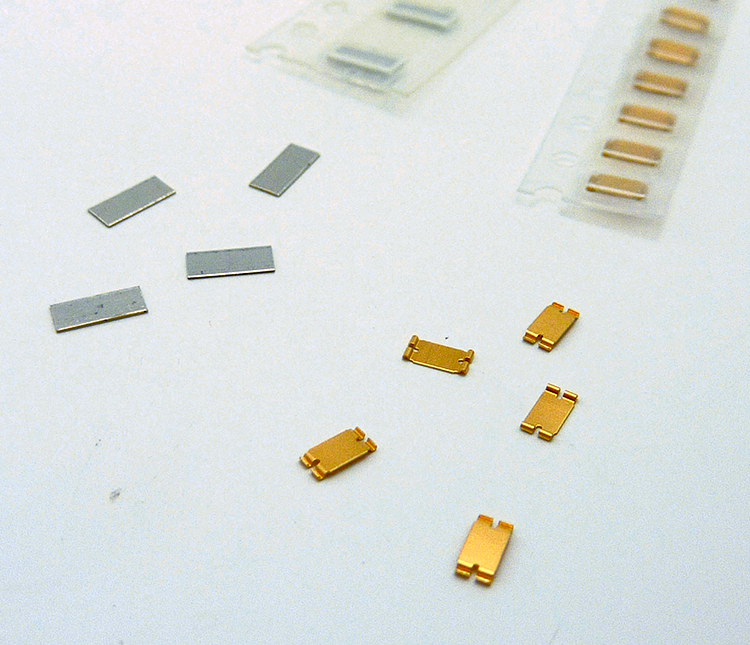 Eliminates problems with bad contact due to soldering flux. Ensures reliable, stable electrical contact for EMC grounding.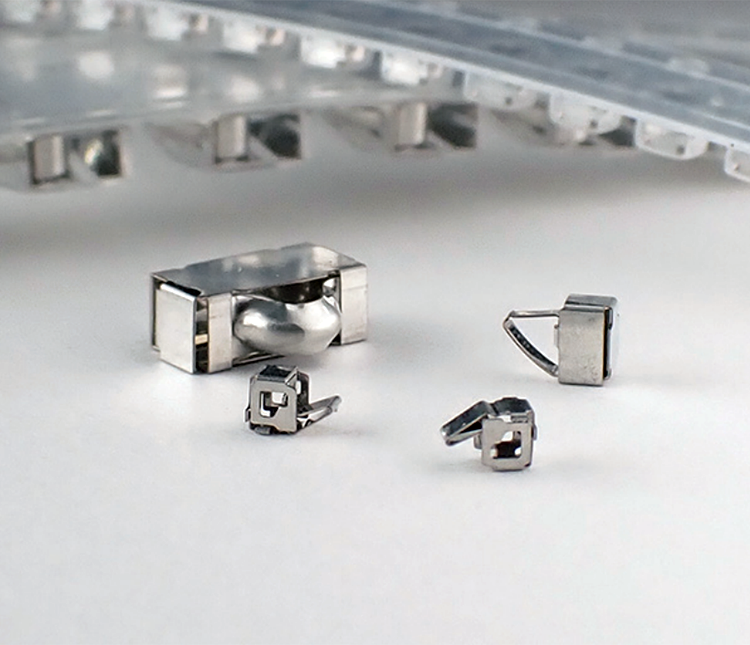 Side contacts for perpendicular grounding. Ideal for applications where standard grounding between parallel boards/chassis is not possible.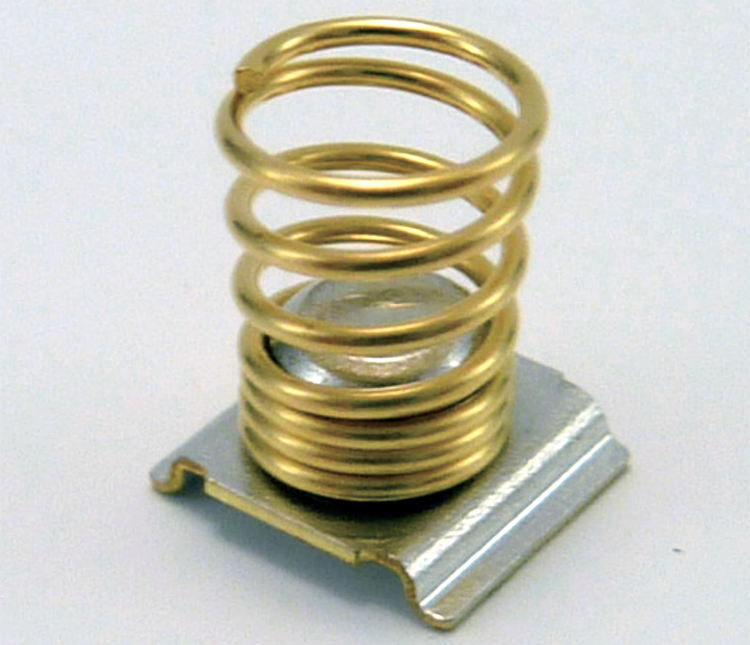 Vibration‐resistant contact maintains good grounding even after repeated compression. SMT components for EMC grounding.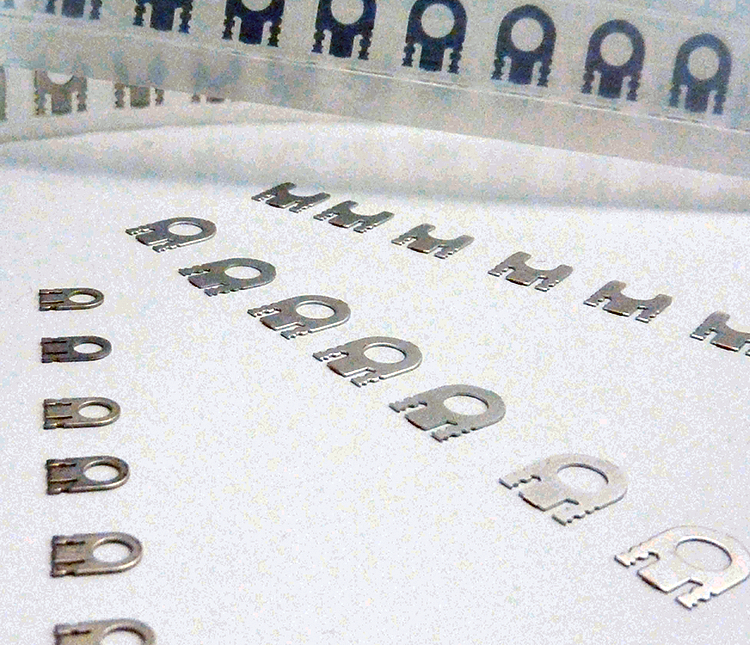 For reliable and stable electrical grounding when applied at screw holes. Helps to prevent EMC grounding reduction from loosened screws.
KGS America's On-board Grounding Contacts are used in a wide range of application field